About the North Dakota Department of Trust Lands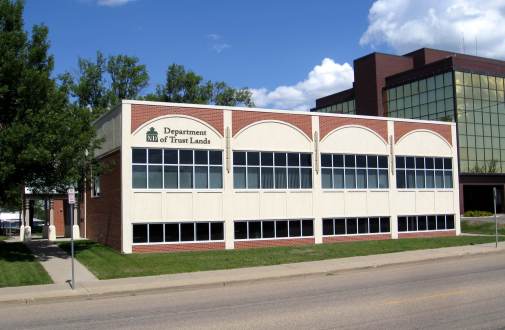 In 1889 the brand new State of North Dakota, through an act of Congress called The Enabling Act, received a gift of over 3 million acres of land from the Federal Government for the purpose of funding public education in the State to perpetuity. Typically, that transfer included Sections 16 and 36 in every North Dakota township. To manage the assets, Article IX of the North Dakota Constitution created the Board of University and School Lands, more commonly referred to as the Land Board. The Land Board is comprised of the Governor, Secretary of State, Attorney General, State Treasurer and Superintendent of Public Instruction.
The primary responsibility of the Department of Trust Lands is to manage the permanent educational trust funds and assets under the Board of University and School Lands' control as outlined in the ND Constitution. State law also gives the Department the responsibility for managing several funds and mineral acres in addition to the trust assets, operating the state Unclaimed Property Division and the Energy Infrastructure and Impact Office.